Extra Reads, Upcoming Reads & Interview!
So, first thing's first: I got a new job. Yay me! The downside is that my extra curricular reading has slowed waaaay down, which means these Monday updates might be kinda pathetic for a little while.
I'm going to try my hardest to figure out my work/life balance so I can get in some more reading and share my discoveries with everyone. Until I figure that magical, and elusive, formula I'm going to keep these blog posts as entertaining as possible.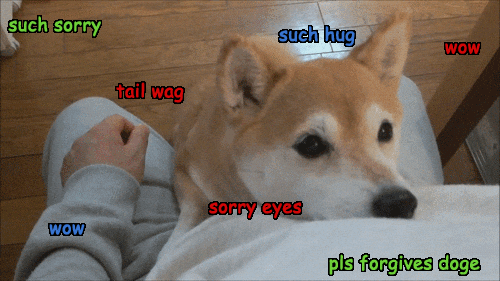 Fun Stuff:
We got freaking interviewed! What!
The amazing hosts of Jeff & Will's Big Gay Podcast asked us to be on their show! We're already fans of these guys, so we were tripping over ourselves when they asked us to be interviewed. We had so much fun bantering with them, and I hope we didn't sound too dorky as we gushed about our love for m/m romance.
Look for that episode at the start of April! Also, if you haven't had the pleasure of listening to these guys, make sure to check out their show!
Will & Jeff's Podcast:
Twitter: @BigGayFiction
Extra Reads:
Risky Behavior: Bad Behavior #1 by L.A. Witt & Cari Z
I'm listening to this via audio book on my long commute each morning. I don't know if I've gushed about my love for cop dramas, but I'm a sucker for that genre, along with enemies-to-lovers. This book has freaking BOTH.
A gritty, older detective who everyone assumes is a dirty cop gets assigned a new, fresh faced rookie as a partner/babysitter. The new detective is told right off the bat that his partner is an asshole who needs to be watched and reported in as soon as he sees him doing something not "by the book". Needless to say, they kinda hate each other right away, which makes the relationship build up awesome.
Beyond the slow burn romance, the plot is fast pace and exciting. I don't want to spoil anything because I want people to grab this if they haven't already, but I will say Witt and Z don't have a problem throwing these poor guys some serious curve balls in their investigations and in their lives.
Fence #4 by C.S. Pacat & Johanna the Mad
I've been keeping up with this series since it launched at the beginning of the year and have posted about it in the past. I forgot how wonderfully frustrating it is to have to wait a month in between comics to know what happens next in a story.
The rivalries are really starting to get established beyond the main conflict between Nicholas and Seiji. Nic is starting to overthink his matches as he tries to earn his place within the school, and Seiji is still a bastard. I'm starting to really love-hate Adian, because he's a smug pretty-boy and god does he know it!
New Releases I'm Excited About:
Confessions: Robbie by Ella Frank
I wish so badly I could turn off everything else in the world so I could devour this book! Ella hinted about this book coming out when she let us interview her on the show a couple of months ago, and I've been over the moon about reading Robbie's story.
I highly recommend reading the Temptation Series before reading this book so you have all the context.
Blurb:
Relationships are complex. Love ever-changing. And when it comes to rules of the heart, they were made to be broken…
That's what Robert Antonio Bianchi was telling himself, anyway. Otherwise, he really had no excuse for what—or who—he'd done.
No excuse, except for his lonely heart, a pitcher of margaritas, four Bitter Bitches, and the apparent need to confess all his weaknesses to the two men he knew would bring him nothing but trouble.
But trouble was nothing new.
Just ask his crazy sisters or any of his friends, and they'd be the first to tell you: If there was a bad decision to be made, Robbie always had a knack for making it.
And thus begins the story of the priest, the princess, and the prick.
Ever After by Riley Hart & Christina Lee
Why aren't there more amazing romances about princes falling in love together? I love the Disney vibe this cover gives and I'm already in love with the damn story.
One of these days I'm going to get to this and probably obsess over it for way too long.
Blurb:
As next in line for the Evergreen crown, Prince Merrick Davendall's future involves ruling, marriage, and producing an heir of his own. But he's long been tormented by desires that are far from princely. Especially when the beautiful Cassius is promoted to be his new valet, and Merrick is struck by a longing like never before—a longing to know him far beyond royal and servant.
After his father's passing, Cassius Havendale's sole duty is to provide for his family. A promotion to serve a pampered prince is something he endures only for their sake. Surely Prince Merrick has no understanding of the true suffering of the common people, nor could he possibly understand what it's like to desperately desire something he cannot have.
Except the prince is not at all what Cassius imagined. Kind, humorous, and caring to those in need, he also shares Cassius's affinity for the arts. In fact, Merrick understands his deepest vulnerabilities in a most remarkable way.
As their affection deepens, the underlying tension between them becomes unbearable and they're unable to ignore it any longer. But when the queen prepares a lavish ball with all the eligible ladies in the land in attendance, Merrick must fulfill his obligations to his country, and Cassius has the needs of his family to consider. They've long known their stolen moments would have to come to an end, but are they ready to give up one another and the idea of a happily-ever-after?
Don't forget our BOTM for March
Cozzi Cove: Bouncing Back by Joe Cosentino!
Join in our discussions: