Italian artists Dany&Dany have been my go-to for beautiful vampire art and stories for a long time.
Back in the early 2000s, when I was a fresh faced youth in high school, I discovered the wonderful world of Anne Rice's Vampire Chronicles. After watching The Interview with a Vampire with the marvelous Tom Cruise and Brad Pitt, I became obsessed with wanting to know more about that universe. My parents took me to a book store and I snagged a copy of Vampire Lestat, and nothing was the same after that.
I soon became a rabid fan of all the vampires, but my original m/m relationship I tucked away in my heart was Louis and Lestat. Wanting more than just the books I read from Rice, I soon took to the internet to find anything I could on the characters from the series that stole my heart. Fan art became something of a collector hobby for me, but I noticed that most of the stuff I could find online back in the 2000s was just sketches of Cruise and Pitt as Lestat and Louis.
Until I found something different and beautiful.
Needless to say, my 15 year old heart was just pounding. Look at those stunning vampires getting handsy with each other right out of my dreams.
The artists were two Italian women by the name Dany & Dany, and I became an instant fan. I drank in all their fan art of the series, and followed them closely for a couple years. I read on their site around 2002/2003 that they started making comics with main characters who looked very similar to the vampires I know and love. While the characters are familiar, they are their own characters, not vampires, but good lord were they stunning.
At the time, they only sold the comics in Italian and only in Europe, so I reached out to them trying to get a copy. Sadly, I didn't have any means to get Euro in Texas, since I didn't have a car to get to the airport to achieve such things, and so I sadly followed them wishing I could get my grubby hands on their work.
Then they came out in English and got published through Yaoi Press.
Holy shit I went nuts.
I bought any of them I could, and even bought their sinfully delicious art book to go with my comics. While each of these m/m romance / shonen-ai (boy's love) comics aren't about vampires, they star a sassy blond and brooding brunette that have my heart fluttering.
Lily and the Rose
Two childhood friends who share a kiss are torn apart and separated for years, until they are reunited leading very different lives. Alain comes back into Christophe's life after Christophe joins the priesthood to get away from earthly temptations. Needless to say, it's hard as hell to say no to a certain, sexy as sin blond when he has his eyes set on you.
The story is emotional and hot, and I'm a sucker for a sweet character giving in to inner desires.
Wishing for the Moon
I really like Wishing for the Moon because it has an Armand and Marius style characters in them as well. Though this story is pretty tragic and has a death in it I wasn't expecting, I still adore the hell out of it.
Essentially it's about Alessandro and Luca, a writer and actor respectively, who both work at a Venice theater. Their love drama collides with the other two Marius and Armand characters, Adrian and Marco, and they end up hooking up with them.
So, I get to live out my ship fantasy of Louis x Marius and Lestat x Armand so that's fucking neat.
Dark Dreams
This is just an art book, but oh my sweet baby Jesus so I adore their art. It has beautiful art from all their comics, even some I haven't had the pleasure of reading, and is just teeming with hot goodness.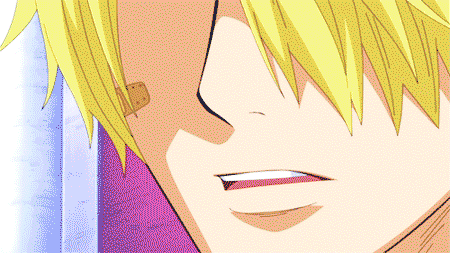 Fast forward to present day, and Dany&Dany are still going strong. While they're not focusing in m/m romance at the moment (though I really, really hope they pick that back up one day), they have a new vampire series out that is fantastic.
Daimones - Prima Lux (Link to Kindle page)
Blurb:
The millennial balance between humans and vampires is going to be subverted by the awakening of a creature who was never supposed to exist. He's the last specimen of a mysterious mutant race which is as powerful as vampires and diurnal like humans: the Dàimones. A race against time revives ancient feuds and marks the beginning of new power games between those who want to eliminate the dàimon and those who want to protect him.
I've read the first couple issues and really enjoyed the story. It's an action packed vampire trilogy with amazing characters and of course awesome art. I love seeing how their style has changed and become even more stunning over the years. Prima Lux is free on KU, by the way.
Along with their new series, they also post amazing Vampire Chronicles fan art when they hit mile markers on their website.
Swoon worthy, am I right?
The whole reason I'm gushing about them now after all this time, is that these two recently found an old stash of their original Italian comics in a trunk at their house. Being the fan girl I am, I squealed with girlish delight and contacted them about getting one. Since I don't speak Italian, they're going to send me a translation so I can enjoy it.
I'll post again once I get it in so I can properly gush.
If you're a fan of vampires and gritty, action stories, then for sure pick up their latest work Daimones on Amazon and support these two awesome people. They mentioned in their Facebook page that they're toying with the idea of perhaps starting to do more m/m romance again and doing so with the funding of Patreon, so hopefully we'll have a chance to have more beautiful boy love in our future.
Follow Dany&Dany:
Website: https://danyanddany.blogspot.it/
Facebook: Dany & Dany